While London is famously known for its culture, great shopping, and architecture; many people seem to forget about the London outdoor activities available in and near the city for everyone. Whether you're a young professional looking for a few nights away or you're a tourist simply looking for a unique experience to try, there's something you're sure to love. Escaping the capital city and trying something new is adventurous and can bring a lot of new opportunities you may never have considered before! Visiting and living in London doesn't have to be about trailing around shops all day, there is an endless number of adventures out there just waiting for you.
London Activities for Adults
Go Outdoor Rock Climbing in Tunbridge Wells
If you always find yourself wanting more, this is the day out for you. Rock climbing can challenge your limits and allows you to test how high you can venture. Yet, you don't have to do everything with speed, even if you're the type of person who prefers a relaxed climb – that's fine too. Harrison's Rocks are a perfect area to go rock climbing as it's safe and set amongst the nature of Birchden Woods. Don't worry if you're new to climbing too, there is a full introduction available to those who need it. Even if you think you're a pro, it's suggested to talk to a staff member at the adventure site so that everything is safe and secure for you to climb. You're not limited to one route either, there are so many different ones, you'll be spoilt for choice! For those of you located in central London, it's the perfect distance away as it's under an hour travel from London Bridge.  
Find out more about this awesome adventure - here.
---
Combine Gourmet Food and Sandy Beaches with a Cycle Tour from Wadhurst

A truly tasty adventure!
Covering around 85 miles in 2 days, this cycling adventure isn't for the faint-hearted. While it may involve lots of hills and roads, there is also gourmet food, yoga and sandy beaches on offer too. starting from Wadhurst, your group will descend for fish and chips at the first stop in Hastings. After cycling all day, you'll be treated to some delicious local gourmet food and end your first day at a small campsite. Your second day will be just as fun-packed too, including a yoga class, a stop in Dungeness and brunch. It's a cyclist's perfect trip away, it's the ideal length if you only have a weekend to adventure around, but it's also packed with experiences you'll never forget. You're sure to get fit cycling that distance too!
Find out more information about this amazing cycle - here.
---
Experience the Rural Countryside with a 22 Mile Cycle in Swanley

22 Miles from Heaven!
As a cyclist, it can be difficult to find adventures that allow you to try something different. This specific adventure is organised to be suitable for everyone. It doesn't matter if you're a beginner or you've been cycling for years. However, remember that it's something you can relax with, while it is cycling, it's not too far – to be specific it's 22 miles of cycling in the rural countryside. It's a great way to explore more of the countryside that places around London have to offer as you can often take in the beautiful scenery. You'll cycle along the lanes of Darent Valley and experience the historical culture of Lullingstone before finishing off your day with a pub lunch.
Find out more about this awesome adventure - here.
---
Relax and Rewind at the Canoe and Wild Camp in Tonbridge
Camp & Canoe!
Adventure isn't subject to those who see themselves as thrill seekers and adventurous. You can have a slice of it but simply visiting somewhere such as this wild camp in Tonbridge. Step away from the bright lights and tall buildings of London and relax for a night by enjoying meals cooked over a campfire and hopping into a canoe for some fun. This campsite is located next to the Medway River so while you're away on this adventure you can learn some basic canoeing skills and find a new love for everything outdoors. Have you always wanted to be a pro at knot tying? Perhaps you've wanted to stargaze and experience nature at it's finest? This trip is definitely suited to you, if so. It's not only suitable for beginners but intermediates too so everyone can have a fun time experiencing the outdoors.
Find out more about this great micro-adventure - here.
---
Be Amongst Mother Nature at the Bushcraft Shelter in Harlow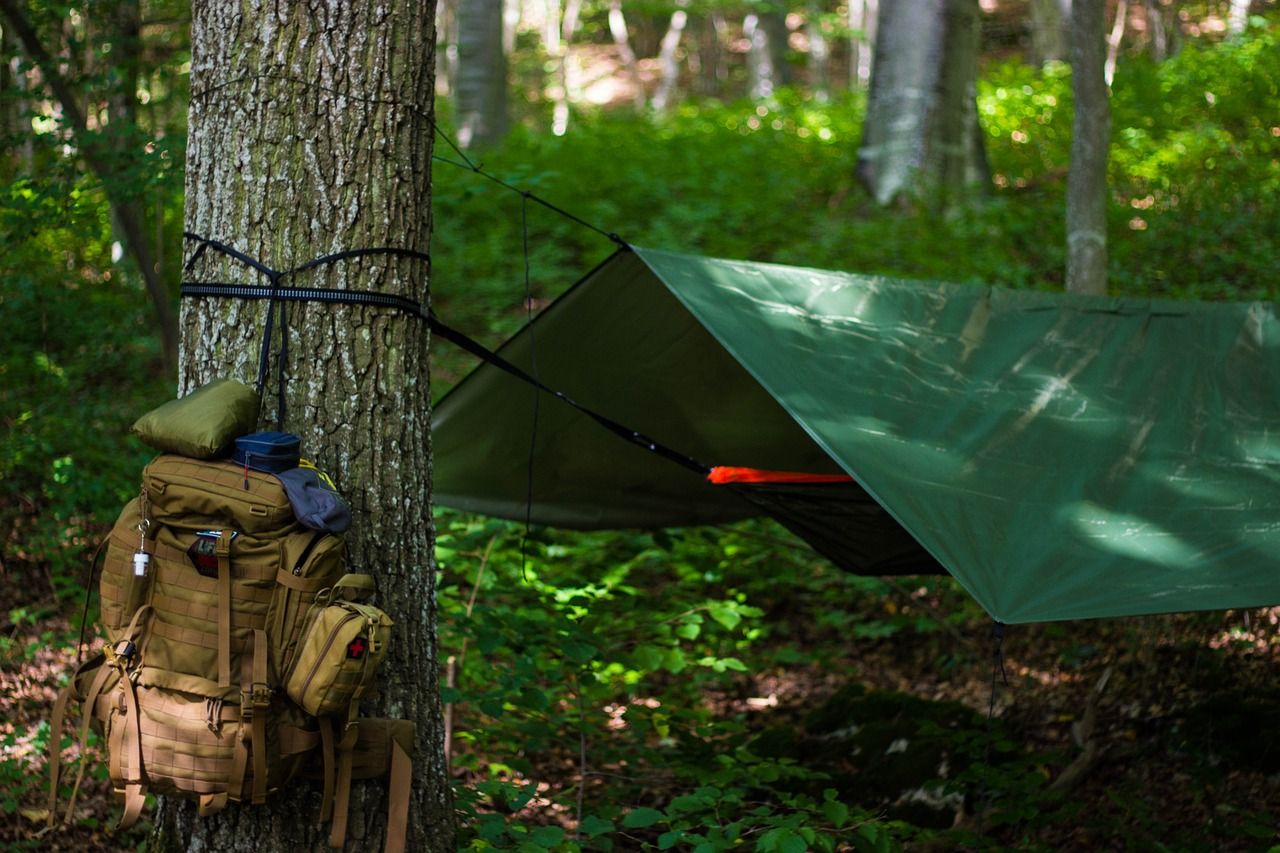 Keep Dry for the night under your Basha!
Are you looking for an adventure that can improve your nature skills including building shelters, starting fires and cooking food outdoors? If so, you're going to fall in love with this adventure. This is an experience of a lifetime, and even those who are beginning are welcome to try it out. It's essentially a 2-day experience focusing on various survival skills. You will learn about the plants and trees in the wild, cook over a wood fire and learn how to navigate and track yourself (without Google Maps!). It's a great activity if you have some friends who want to get down with nature and explore peaceful surroundings. When you return to city life in London, you'll be wishing you could have stayed a little longer in the woods. There's no promise you'll come back as the new Bear Grylls, but it's sure that you'll learn some basic and essential skills of surviving in the wilderness.
Find out more about this great night out - here.
---
Take a Guided Trip Aboard Cycling from London to Amsterdam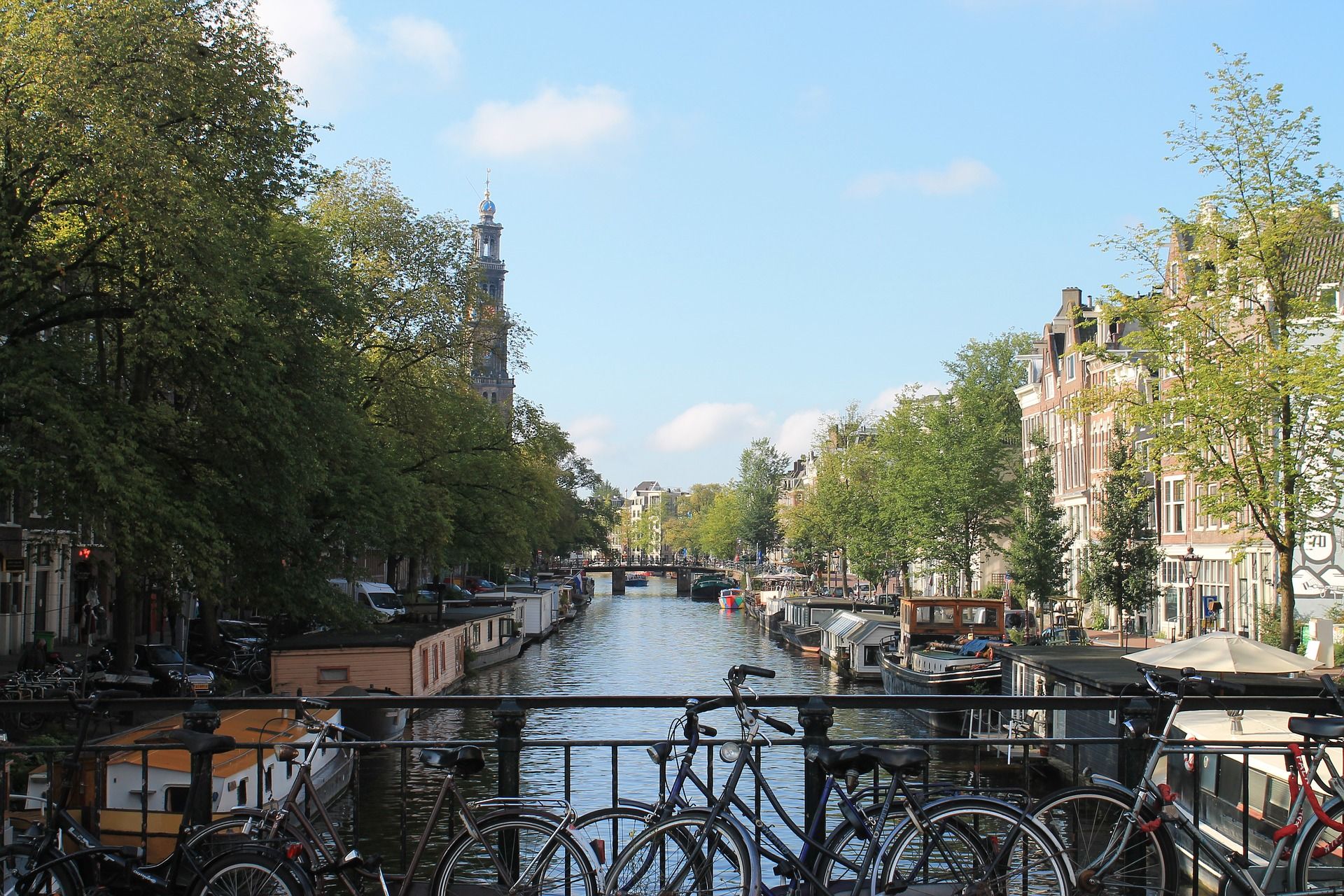 There's more bikes than this in Amsterdam!
Fancy taking a trip abroad? Living in London can often feel restricted when you don't have a lot of time off work to relax. Especially for those of us who love to venture into the great outdoors. This adventure is truly unique compared to the others on this list. It's a guided cycling tour from London to Amsterdam over 5 days. It's suitable for all cyclists, even if you're only a beginner. While the typical experience lasts over 5 days, this can be extended up to 7 days if you require it! You'll cycle through France, Belgium and Rotterdam before finally arriving at your Amsterdam destination where you'll have the chance to spend the evening and night exploring the city. Accommodation throughout your tour is included, and there is an organised meal in Amsterdam to celebrate your success cycling so far in a short time frame.
Find out more about this epic cycle - here.
---
Have Fun Exploring the Zoo in Battersea Park
Zoo's are exciting for young ones when they love animals. The Battersea Park Children's Zoo is the perfect place for little explorers to go wild and meet some of their favourite fury creatures. it's an ideal activity and day out that's close to central London and the zoo itself isn't huge, so they won't get tired walking around. It's also super affordable too. Larger zoos are expensive to visit and when you're there it's even more expensive to buy snacks and drinks inside. However, previous guests at the Battersea Park zoo have explained how affordable and inexpensive it is to get in and when you're strolling around. Not only does the zoo have hundreds of different species including kangaroos and otters, but it has an exciting play area with a life-sized tractor for toddlers to truly enjoy. If you're visiting in the summer, you can take a picnic to munch on in the sun or have a taste of what the zoo has to offer for their lunch time meals!
See more about Battersea Park Children's Zoo - here.
---
No matter what adventure you choose, and however far out of your comfort zone it is – ensures you have the best time with your friends and family. You could even try exploring and adventuring on your own if you feel confident enough, nothing is stopping you. The world is your oyster.
To find out more about what we do and what we love, visit Beyonk!