Standing at over 1,300m, Ben Nevis is the tallest mountain in the UK - but that doesn't mean it isn't accessible to climbers of all abilities.  When the weather is on your side, this climb showcases the spectacular beauty of Scotland's landscape.  When the weather isn't on your side...well, instead it showcases your grit and determination to conquer the chief of the munros.  Each year over 100,000 adventurers summit Ben Nevis and tick this beast of a mountain of their bucket list.
Ben Nevis Routes
Tourist Path/Mountain Path:
Starting point: Glen Nevis Visitor Centre (PH33 6ST)
Distance: 10.5m miles
Ascent: 100 metres
Time: 6 hrs
Suitable for: Beginners (with a sprinkle of enthusiasm and touch of determination)
The route up the Tourist Path, or since renamed Mountain Path, is well marked and is fairly easy terrain to navigate. Most climbers park at either the Glen Nevis Youth Hostel or the Visitor's Centre - both a short walk from the start of the hike (and importantly both with toilet facilities!).  The ascent can last anywhere between 3 and 5(ish) hours, depending on the weather conditions and the ability of the climber, the descent much quicker, generally around the 2 hour mark.  The climb is not particularly technical but it is fairly relentless and particularly steep in some areas, with some respite on a long zigzag through the middle section.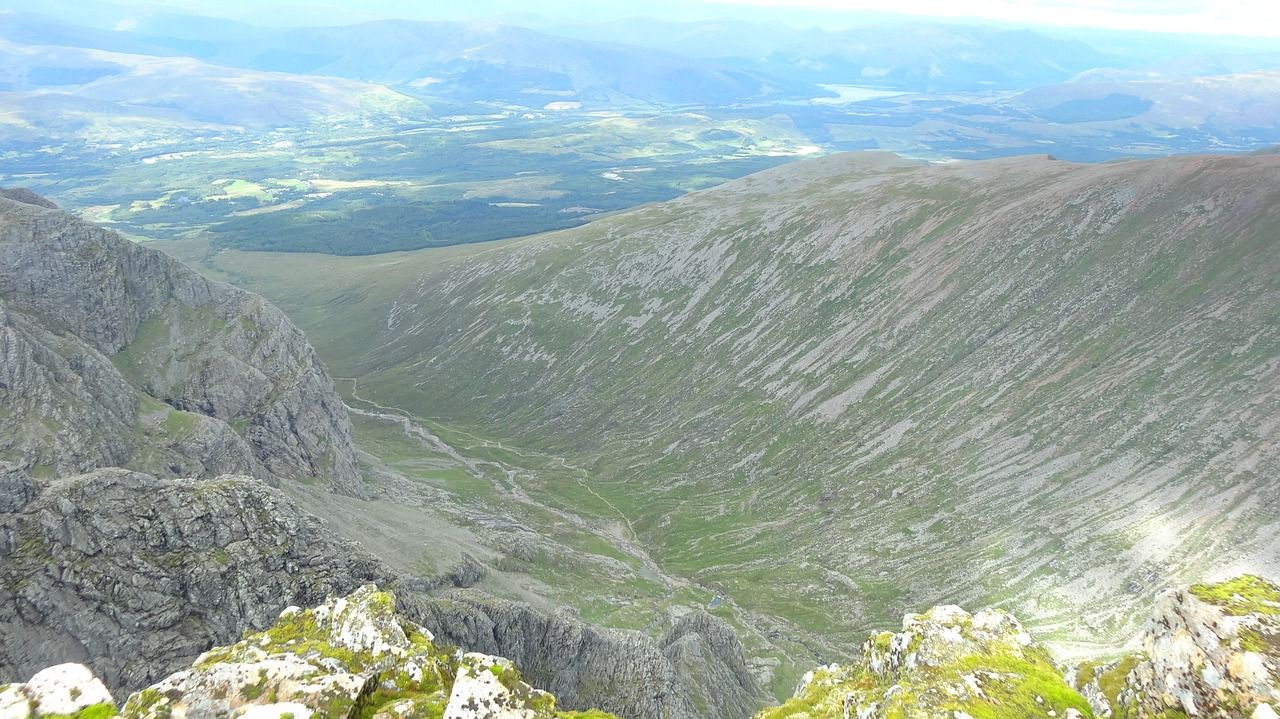 The Ledge Route up Ben Nevis
Distance: 10miles
Ascent: 1350m metres
Time: 6 hours
Suitable For: Experienced Hikers, winter mountaineering skills may be required
The Ledge Route is a less well-known route that allows for a quieter but more challenging ascent of Ben Nevis. There is often snow and ice on the route up until summer. It offers some easy scrambling (the art of hiking whilst using your hands for stabilisation whilst traversing rocky sections).
Ben Nevis via the Carn Mor Dearg East Ridge
Distance: 11miles
Ascent: 1450m metres
Time: 7 hours
Suitable for: Experienced hikers with good navigation skills
Arguably one of the most scenic and exciting routes up Ben Nevis, this route requires good navigation skills as although there is a good path for the start from the Steall Falls Car Park, that soon turns into a barely visible path. This route includes a nice ridge, epic views and is a much quieter route to enjoy Ben Nevis from.
How fit do I need to be to climb Ben Nevis?
Your fitness required depends on the route you decide to take. It's assumed you would take the Mountain Path with little previous mountain hiking experience. This route is do-able by anyone that is healthy, mobile and has a good level of enthusiasm and determination. You'll need to make sure you've got all the right equipment though!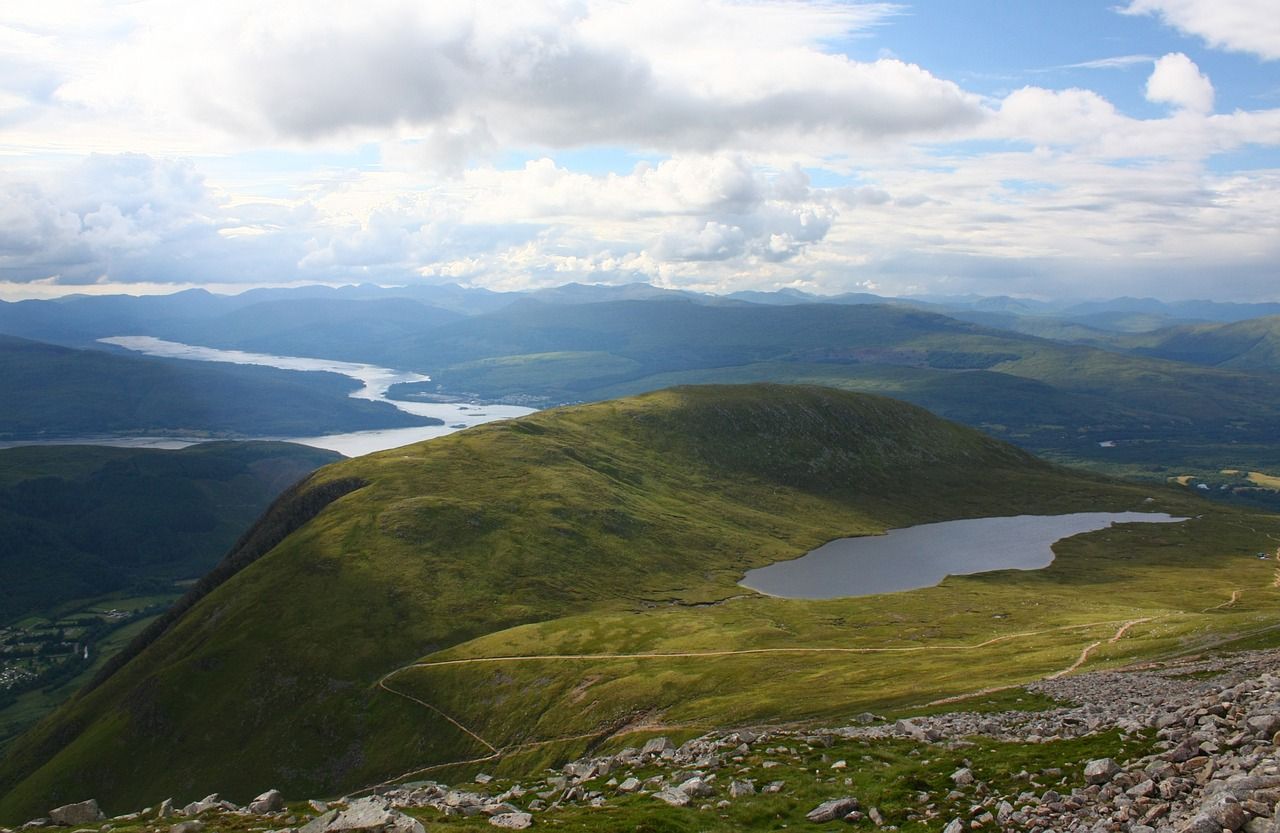 Ben Nevis Kit List:
Suitable clothing (waterproofs, warm layers, sturdy shoes)
Snacks and water – bring enough to sustain you for the day
Camera – for your epic photo opportunities
Sun cream, any medication
If you don't go with a guide, you should consider taking:
Navigation tools (map, GPS, compass) in case weather turns bad and visibility of the routes diminish
First Aid Kit
Group safety shelter in case you get stuck in a storm
Torch / head torch
Emergency blanket for warmth, whistle
Things to note:
There are a few different routes, however, most novices will climb the 'Tourist Path' or now renamed to the 'Mountain Path' (to avoid tourists becoming complacent)
Ben Nevis has a weather system of it's own and is known to have clouds over it's summit most days of the year (over 300 days per year!), this can make navigation difficult at times
The Mountain Path is clear to follow due to so much erosion from hikers, but visibility can reduce in minutes and leave hikers disorientated – be prepared and take a map and compass, or get a guide or experienced mountain hiker just in case
Although the weather may be warm at the bottom, don't be fooled and pack warm clothes and waterproofs