The iconic Beacons Horseshoe is located in the heart of South Wales; the ridge walk links four table-top peaks; Corn Du, Pen y Fan, Cribyn and Fan y Big (three of which are the highest summits in South Wales). It is a challenging upland mountain walk that will take you deep into mother nature. Not only will you feel fit and healthy completing the walk, but you'll be reward with the most spectacular views in all directions if the weather is good. This intermediate level walking adventure can take anywhere from 4 hours to 6 hours as it has a distance of 10 miles altogether. For someone who has never successfully completed a challenging walk before, you may want to train before taking on the mountains.

The horseshoe walk starts from a remote car park with eight more accessible ascents to the ridge depending on which location you choose. The ridge walk develops best when approached from the Neuadd Reservoir car park, slowly ascending to the ridge and then up to the tops along it. The Brecon Beacons consists of bare, grassy mountains with north facing escarpments and the national park they sit in also is known for it's reservoirs and caves.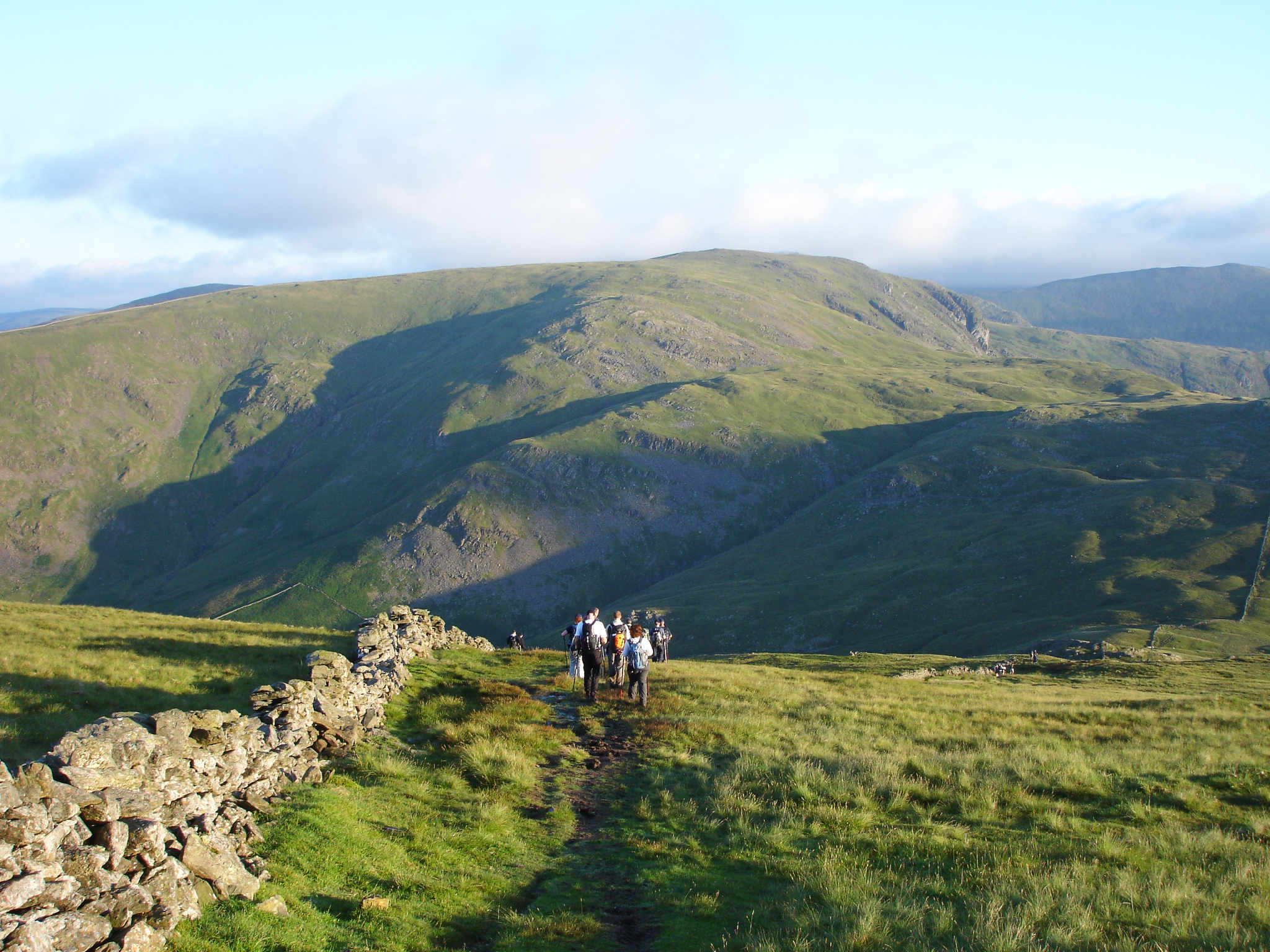 The Essentials

Below is a list of the essentials you'll need to complete this walk in the allocated time. Remember it's a walk that virtually anyone can do with training so don't think its off bounds. As long as you have the correct equipment with you, everything should run smoothly;

•    Walking Boots – The walk can get tricky during certain weather conditions, so it's only suitable that you find some good quality hiking boots. This will ensure you're safe walking around the ridge even if it's snowing and icy.
•    Waterproofs – Rain can get extremely dangerous, and if the weather is cold to go along with the rain, then you want to ensure you're protected from it. Waterproofs will provide you with the most protection against both wind and rain when you're at the top of the peak.
•    Snacks – It will take around a maximum of 6 hours to complete which means you'll definitely need food and snacks to accompany you. However, it might be that you're up on the peaks for longer than expected so always anticipate that you'll be away for longer than you initially think.
•    Phone and Navigation Tools – As well as your phone, take some map or a form of navigation tool as GPS on your phone is great but can fail and lose signal when high up in the mountains (especially since it's Wales!).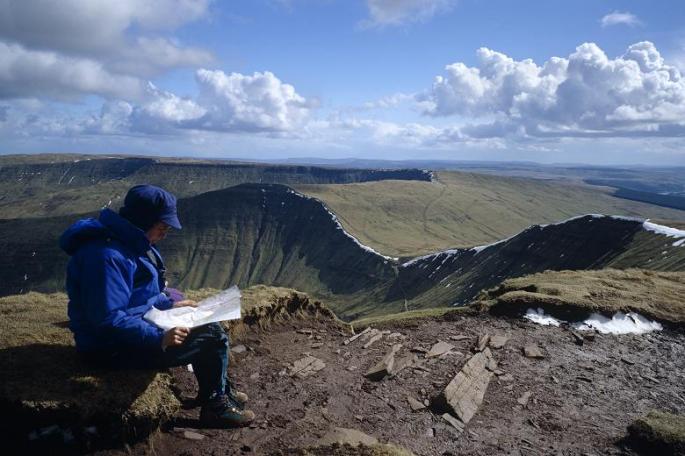 The Route

The best section is up at Pen Y Fan which has really great views all around. When the sun is shining, you'll need a hat and to drink plenty of water. The only issue when it's good weather is that there is a lot of other walkers around. This is fine generally, but if you want a more secluded spot, then you may want to consider the time of year you're going. The Pen Y Fan route is a really popular one which has nice panoramic views of the mountains around.

However, there are multiple routes you can take; these include; the Waun Rydd alongside an upland bog and also the Usk Valley. There are so many beautiful views to take advantage of. It recommended you take your camera or phone as you can get some great pictures up in the mountains while adventuring around the peaks.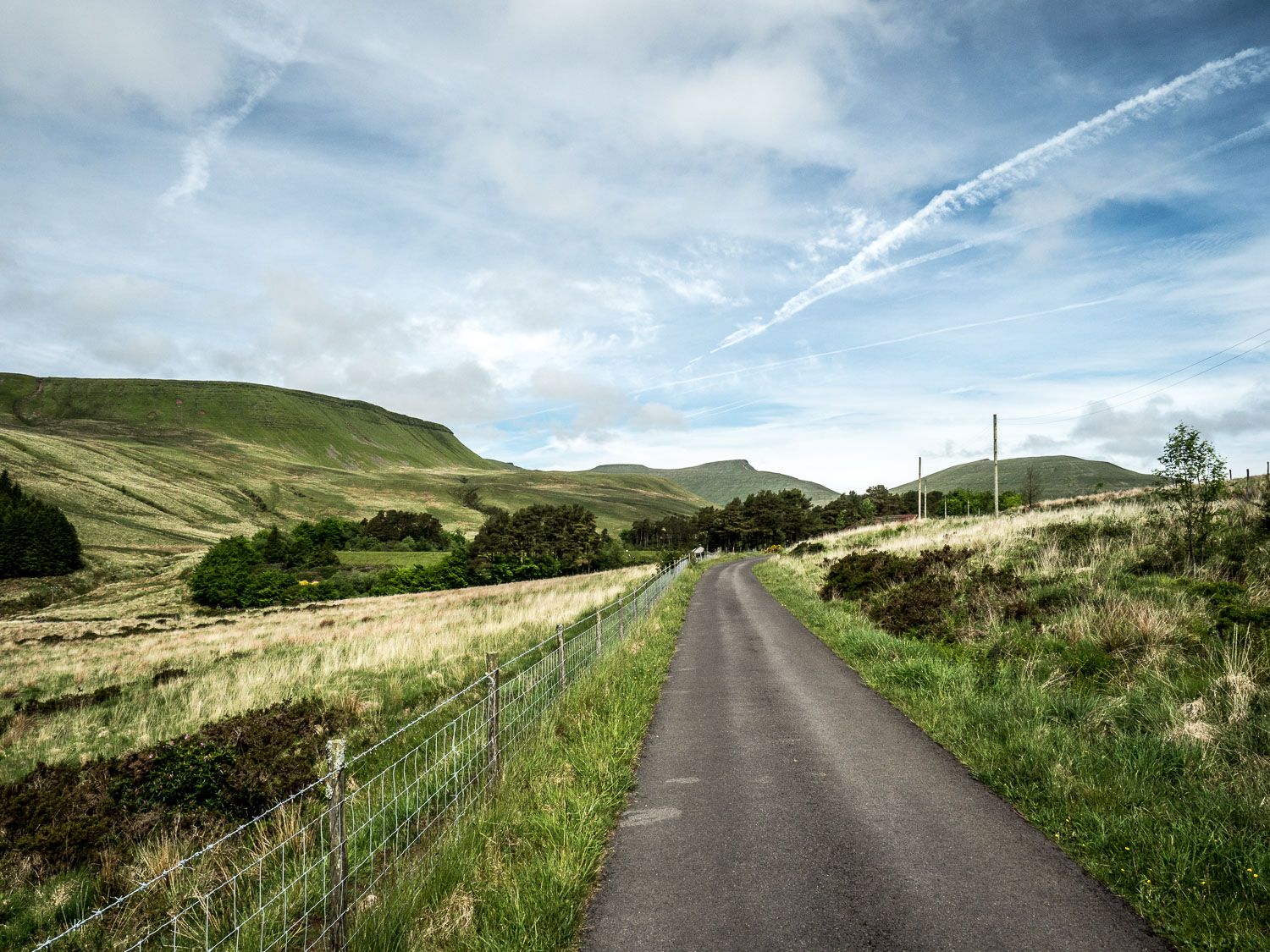 Advice

I've heard in bad weather that it can actually be quite tricky to find your way – so it's worth making sure you're clear of the route before you go and take mobile phones just in case you need to ring for help (assuming you can get signal of course).

Also consider the weather conditions, as I said before, as this will determine how many people are around the national parks and climbing the mountains. Similarly, walking up the mountains in the super cold and snowy weather may not be the best combination either. There are so many different routes to take; you should also think about collaboratively a safe point in which any of your group can meet up and rest if they need too. Ensure you're always with someone as while route finding is easy, as the whole of the horseshoe route is visible at all times, there are some steep drops which can be scary and dangerous if precautions aren't taken. It's always better to stay safe with your group than go off alone.