We're excited to announce some of what we think are some of the Best UK Adventures for 2019!
In 2018, more people than ever before booked to go on cycling tours, hiking holidays, trail running trips, and went to water sports resorts, seeing the very best that nature has to offer and having a blast at the same time.
With 2018 nearly over, the New Year has a lot to live up to in terms of adventure, challenge and creating lasting memories. But you don't need to hop on a plane or even a ferry to experience adventure - there are uncountable opportunities to push your personal limits and experience new things right on your doorstep, here in the UK. We are blessed to have some of the most beautiful countryside in the world, from dramatic coastlines to rolling hills, and from ancient forests to wild moorland. Below are some of the best UK adventures to give you the most of what the UK has to offer, whether that be making the most of your weekend or going for week-long epic explorations.
---
Stand Up Paddle Boarding Retreat in Devon
Where: Lopwell Dam, Plymouth
When: May through to September
Suitable for: All abilities as instructors can tailor sessions to individuals
What's included: Fully catered, fresh, local and healthy food, remote bunkhouse, all equipment provided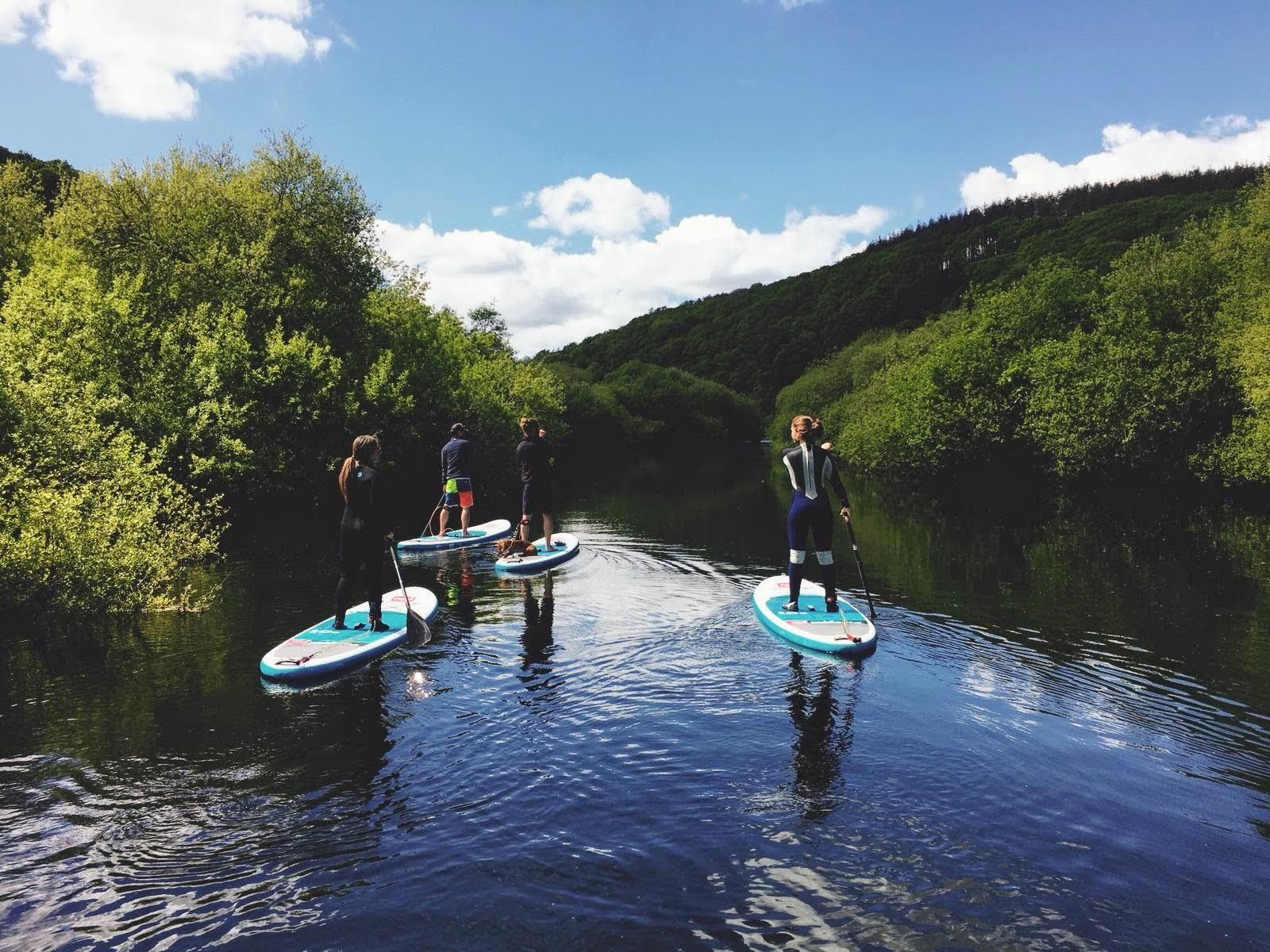 Cornish SUP at its finest

There is no better way to see the natural world than from the water, and paddle boarding is one of the most tranquil experiences you can have. After a relaxing evening around the fire at the bunkhouse and an energising morning yoga session, you'll spend a whole day under the wing of your expert instructors, firstly on paddle boards, then in the afternoon doing some rock-climbing! The second day, wake up to the smell of delicious breakfast, some morning pilates and embark on a paddle board adventure to the Cornish village of Bere Ferres. With opportunities for extra coaching and safety tips, as well as a unique chance to see otters and birds, this is an awesome experience that lets you relax, unwind and see the best of South West England.
You can find out more about this adventure here: https://adventure.beyonk.com/event/0/plymouth/climb-multi-activity/sup-weekend-re
---
Cycling in the Outer Hebrides
Where: Starting in Oban, then heading to the Outer Hebrides by ferry
When: All Year Round
Suitable for: Those who have some previous experience cycling and want to explore the remote wilderness
What's included: All food is included, truly unique accommodation provided - ranging from grass covered cabins to traditional Hebridean black houses.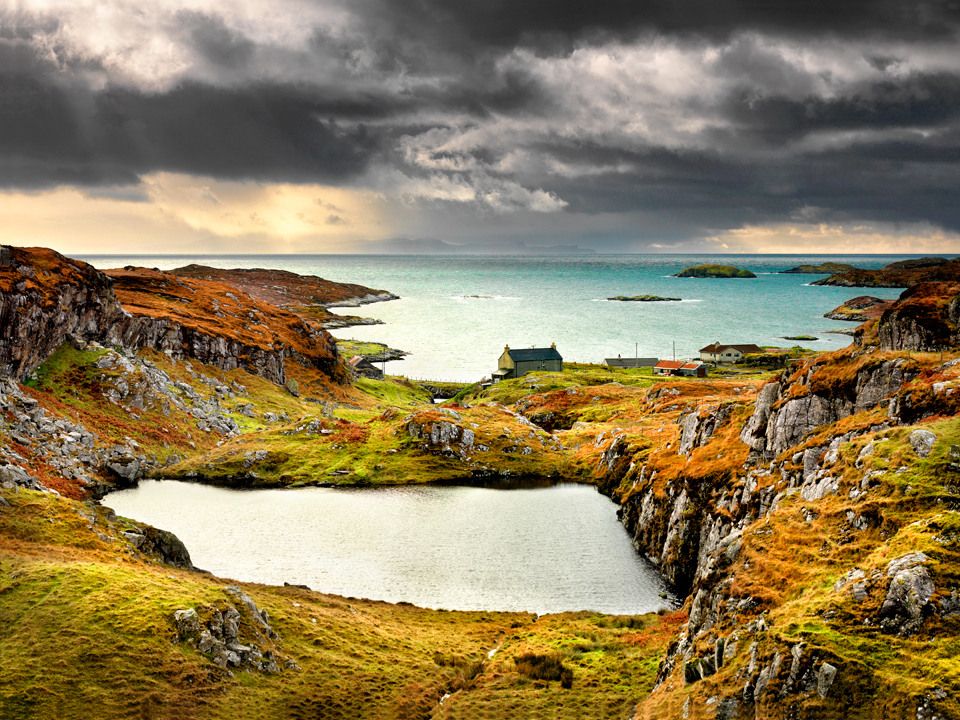 Spend 8 days experiencing one of the most rugged and unspoilt areas of the UK on two wheels, allowing you to stop and take in the views as much as possible! Cycle along the Hebridean Way stopping at Castlebay, the small island of Benbecula, exploring the beaches on North Uist, the Isle of Harris and Isle of Lewis, and finally to Stornoway! At the end of this ultimate adventure you'll look back on the incredible memories and new friends you've made. You will fall in love with the charming tiny hamlets, the beautiful beaches, the unique wildlife, and the stunning sunsets are guaranteed to take your breath away.
You can find out more about this adventure here: https://adventure.beyonk.com/event/M/west-coast-scotland/bike/outer-hebrides-cycl
---
Mindfulness Retreat Devon
Where: Dewerstone Cottage Bunkhouse, Dartmoor National Park
When: All Year Round
Suitable for: Those looking to get away from it all and reflect on life
What's included: Fully catered, fresh, local produce, expert mindfulness life coach, instructors and beautiful Dewerstone cottage

This idyllic retreat gives you the opportunity to experience relaxation in nature at its finest. You will start the days with an energising walk in the beautiful national park, followed by meditation and yoga with your trained guides in a nearby meadow. Sessions on goal setting and life coaching will help you focus your mind and give you a fresh outlook on life for the year ahead. Spend some time walking in the picturesque Plym Valley and onto the moors, and experience the wonder of the night sky with no light pollution. If you are looking for extra adrenaline, try the morning abseil from Dewerstone cliff or treat yourself to a soothing massage.

You can find out more about this adventure here: https://adventure.beyonk.com/event/fN/devon/multi-activity/mindfulness-retreat-de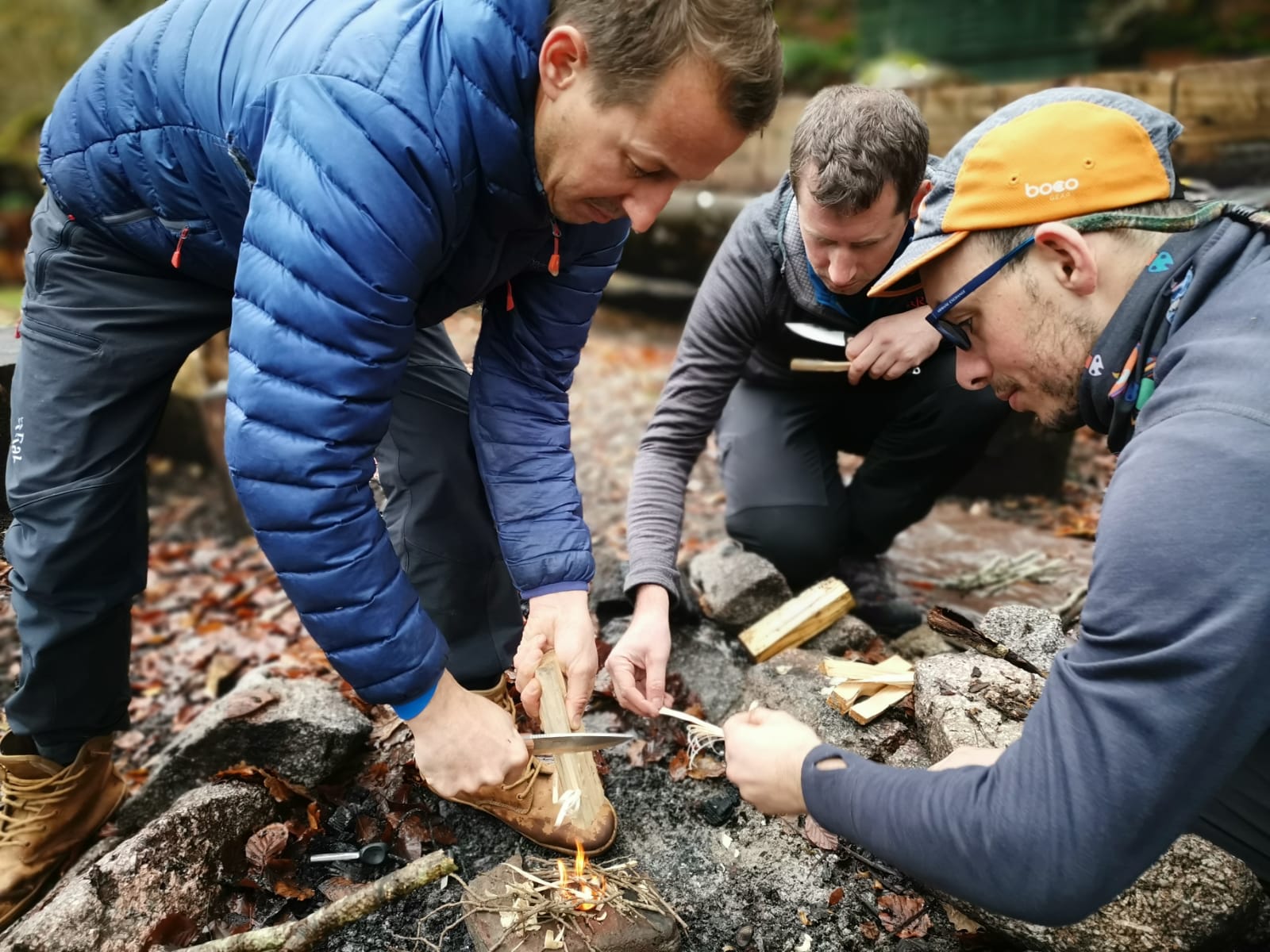 Mindfulness accompanied by an open fire
Coasteering in Cornwall

Where: All across the Epic Cornish Coastline
When: All Year Round
Suitable for: Adrenaline seekers
What's included: All equipment and an expert, passionate guide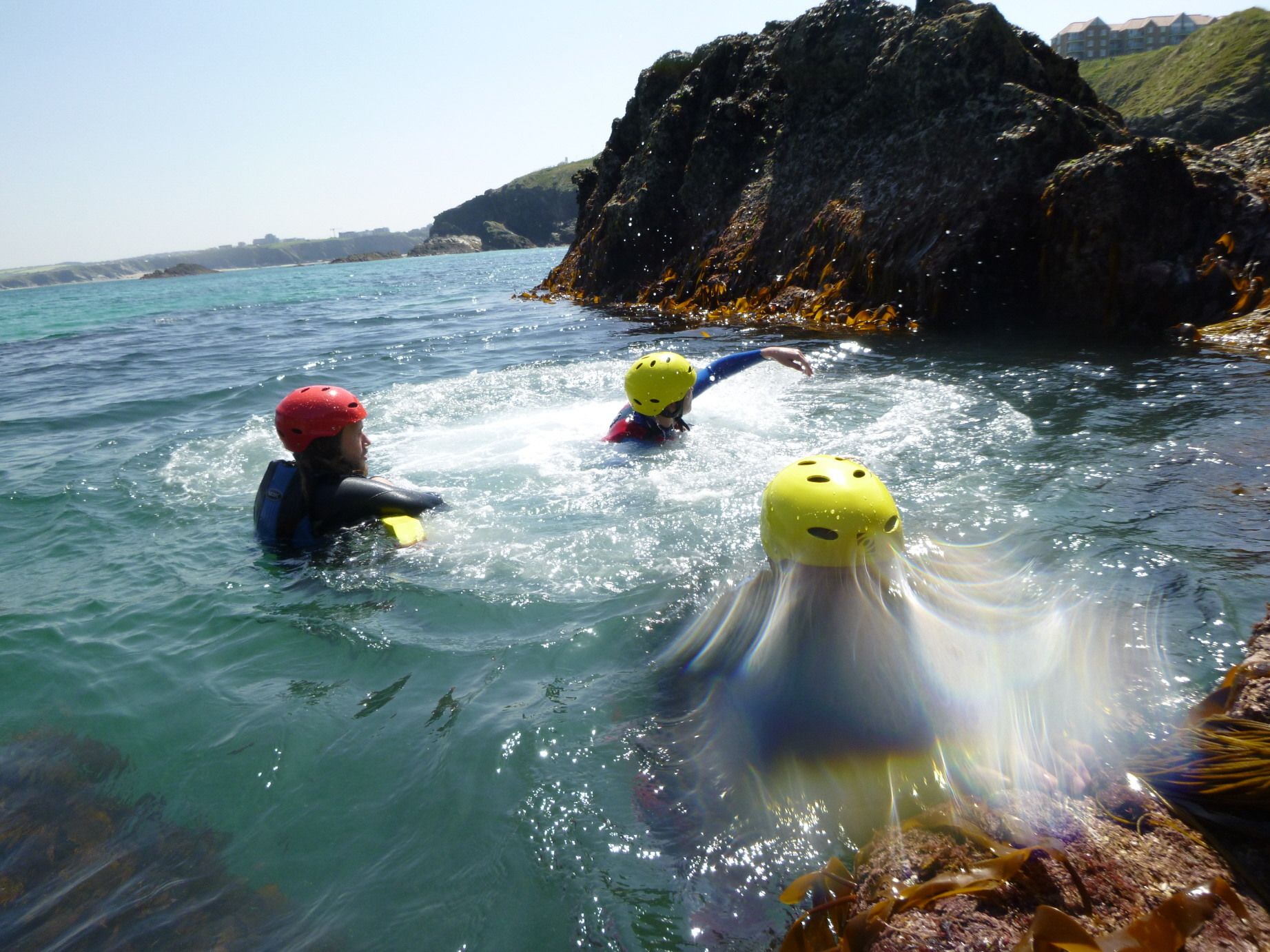 An aquatic adventure!
To experience some of the most dramatic and beautiful coastlines of the UK in a way that screams adventure, try coasteering. You'll be scrambling along rock walls, delving into untouched rock pools and leaping into the waves at every opportunity. Your guide will provide wetsuits, buoyancy aids and helmets to allow you to enjoy the day to the max. If you enjoy climbing, swimming and exploring with a thrilling twist then this is the experience for you!
You can find out more about this adventure here: https://adventure.beyonk.com/event/b/cornwall/multi-activity-paddle/coasteering-n
---
Outdoor Rock Climbing at Harrison's Rocks
Where: Harrison's Rocks, 1 hour from London
When: Most of the year around
Suitable for: Beginners or those with indoor rock climbing experience
What's included: Delicious lunch, expert guide, all equipment, pick up and drop off to local train station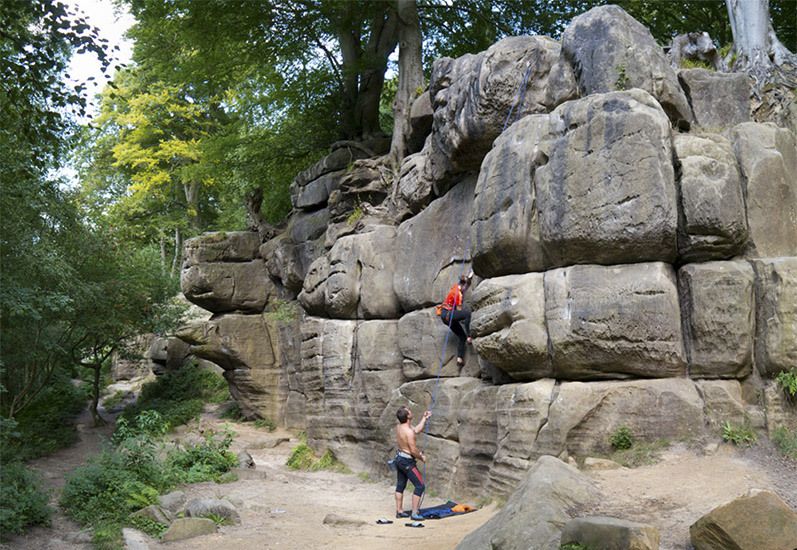 The perfect day out from London, pick up new skills and enjoy the stunning surroundings
Although the UK has many brilliant climbing spots, the great thing about Harrison's Rocks is it's close proximity to London and it's setting in the peaceful surrounding Birchden Woods, making you feel like you're in a more remote location. The rocks are bolted for top-rope climbing and all equipment is provided, so all you need to do is turn up with a positive attitude! On the day you'll learn how to safely tie climbing knots and use the correct equipment, how to belay and some great climbing tips and techniques. A healthy and filling lunch is provided to get you ready to progress your climbing and try different routes in the afternoon! This is the perfect day out escape from London!
You can find out more about this adventure here: https://adventure.beyonk.com/event/j/london/climb/outdoor-rock-climbing-near-lond
---
Quantock Hills Bikepacking & Camping
Where: Quantock Hills
When: Most of the year around, bespoke and group trips
Suitable for: Those who are active, or cycling enthusiasts
What's included: The bikes and equipment, expert guides and of course, photos for your instagram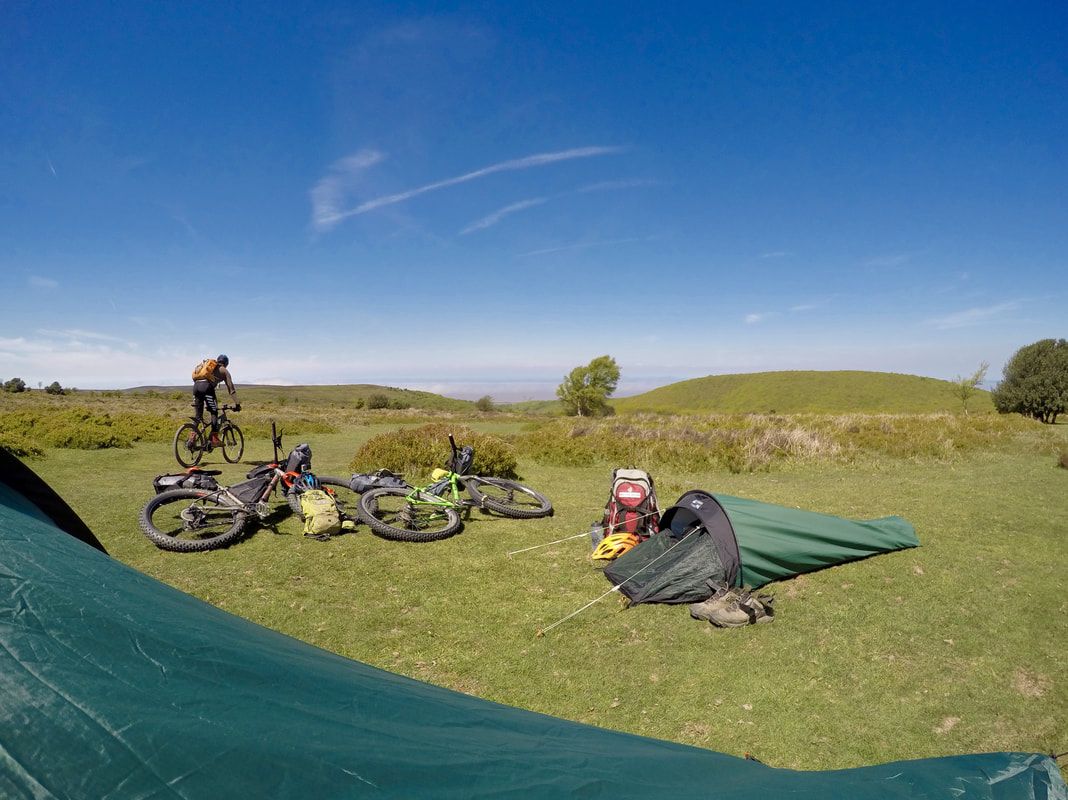 Combine two awesome adventures into one!
For the cycling enthusiasts amongst us who want to try something new and have a great weekend away, this is the top pick. Explore the beautiful Quantock Hills by bikes, carrying all of your kit and feeling fully self-reliant. You'll relax in the wilderness whilst camping and getting away from the normal 9-5. Experience wild camping and enjoying the simple pleasures of cooking outside and the warmth of a camp fire. Meet like-minded adventurers and build memories that last.
Find out more: https://adventure.beyonk.com/event/fI/bristol/camp-bike/quantock-hills-bikepackin
---
Snowholing in the Cairngorms
Where: Cairngorm Mountains, Scotland
When: November - March
Suitable for: True ice-embracing, brave adventurers
What's included: Specialist winter equipment, expert guides and of ton of snow
Travel to the Highlands in Scotland for this bucket list adventure where you'll try winter hiking and snowholing - the art of creating your own shelter at night in snowy environments, by... you guessed it... digging yourself a hole in the snow and sleeping in it! Discover the confidence that constructing your own shelter in a harsh climate gives you and experience this ultimate adventure!
The allure of the highest, wildest, sub-arctic plateau in Britain is the main attraction and the icing on the cake is a chance to learn micro navigation, avalanche awareness, emergency shelters, ice axe and crampon training throughout the trip in this raw wilderness.
Read more at: https://adventure.beyonk.com/event/fT/scotland/hike/snowholing-cairngorm-mountain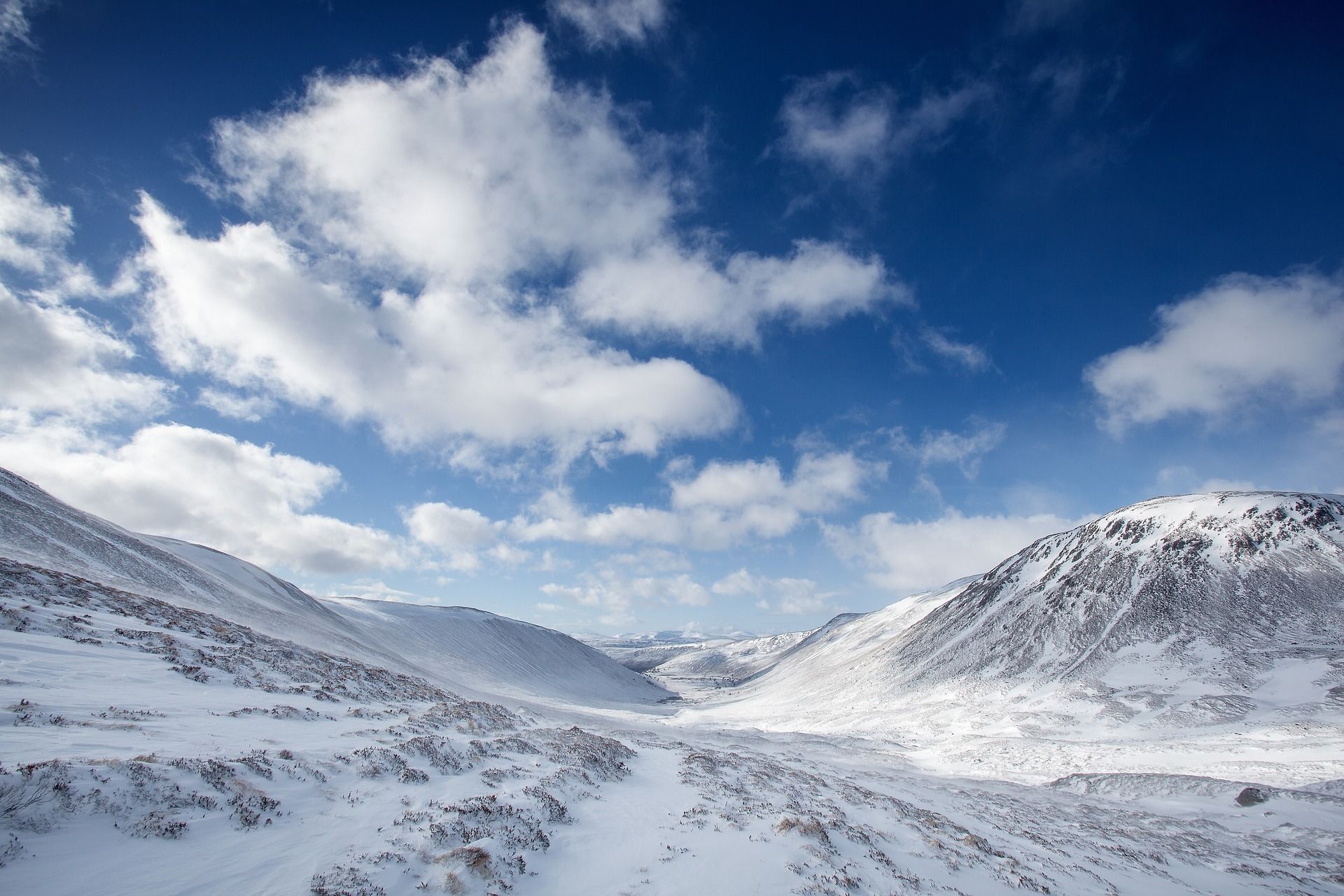 Sleep amongst the snow!
---
Still here? Want to see more?
Checkout beyonk.com, the adventure marketplace, for adventures on your doorstep