Standing at over 1,300m, Ben Nevis is the tallest mountain in the UK - but that doesn't mean it isn't accessible to climbers of all abilities. When the weather is on your side, this climb showcases the spectacular beauty of Scotland's landscape. When the weather isn't on your side, well, instead it showcases your grit and determination to conquer the chief of the Munros.

Ben Nevis is located in Lochaber, Highland towards the North of Scotland. It's one of the most popular destinations and peaks within Britain and is known to attract those who scramble and rock climb as well as ice climbing in the colder months. The typical hike up Ben Nevis isn't for everyone though, it's not the hardest peak to climb, but we wouldn't recommend starting up it without any previous training. If you want to climb Ben Nevis, then it's best to train for a few weeks beforehand and build up your stamina.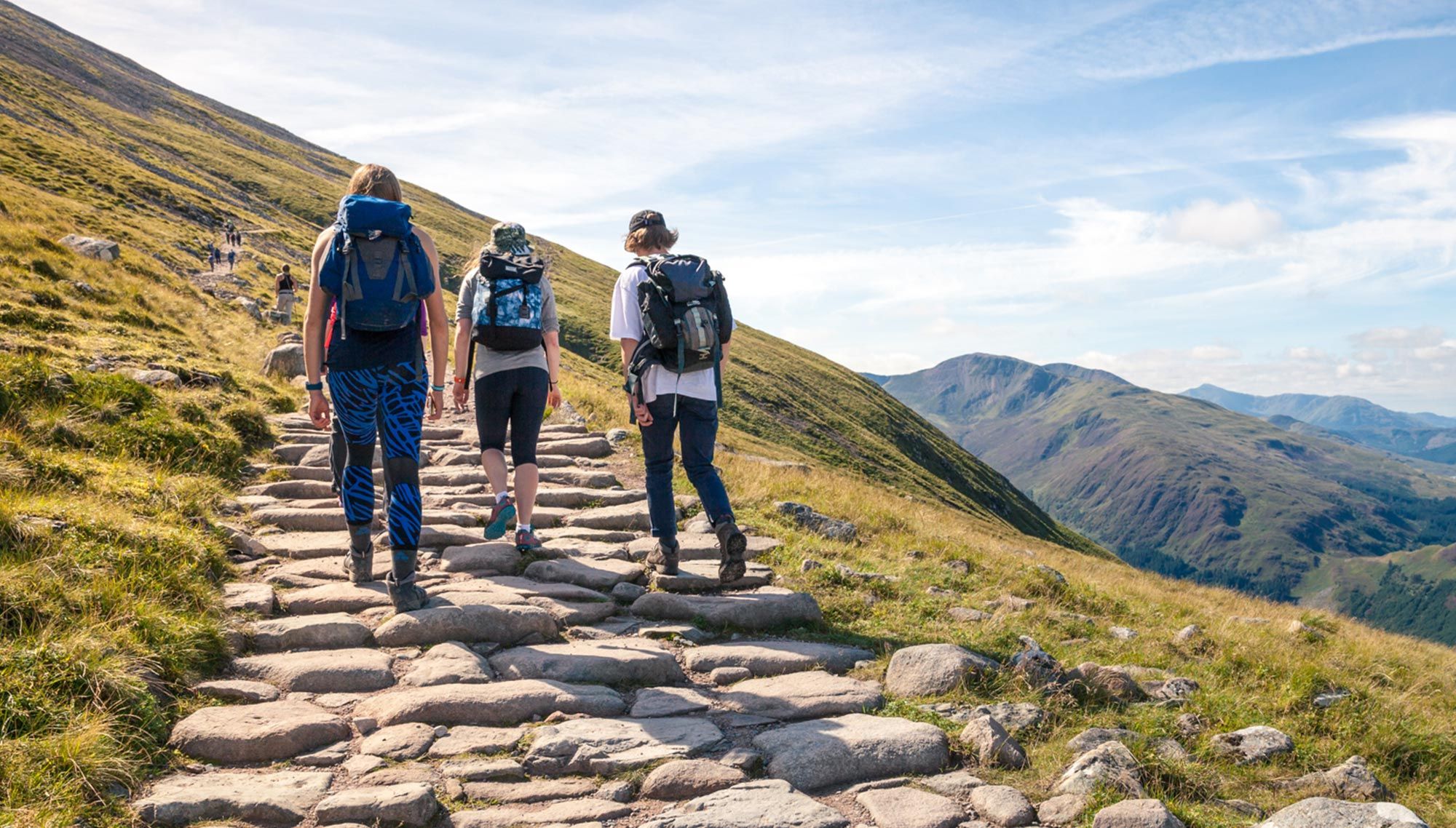 The Essentials

You can easily conquer the route up and down Ben Nevis in one day, possibly a few hours so the essentials of this trip are minimal. Yet, there are some you may not have thought about. Below is a quick list of the basics you'll need to get you through the walk:

•    Hiking Boots – A good pair of quality hiking boots will ensure your walk is pleasant and without injury. The ascending route isn't too difficult but there may be times when you'll have to use your boots to guide you through safely so ensuring they're good quality is essential.
•    Plenty of Water – Walking is tiring at the best of times, but when you're climbing a mountain too, it's fairly evident that you'll need to keep yourself hydrated. Water is the best hydration as it ensures your body is tip-top during the long and extensive exercise.
•    Midgie Spray – This depends on the time of year, if you're hiking up Ben Nevis during the summer months then you'll need to keep the midgies away. One of the most effective ways to do this is to keep midgie spray on hand.
•    Walking Poles – Another optional extra for those who feel they may need them, walking poles can provide support when you need it and while you could consider yourself healthy and fit, walking poles may help you during the hike more than you expect.

The Route

The route up Ben Nevis is well marked and most climbers park at either the Glen Nevis Youth Hostel or the Visitor's Centre - both are a short walk from the start of the hike (and importantly they both have toilet facilities!).

The hike's ascent can last anywhere between 3 to 5(ish) hours, depending on the weather conditions and the ability of the climber, the descent is much quicker and generally around the 2-hour mark. When accounting for timings of the hike, take into consideration all the climbers in your group as some may be abler than others. The route both up and down the mountain is beautiful, and you don't want to ruin the hike by rushing yourself to get home or to the car for any reason.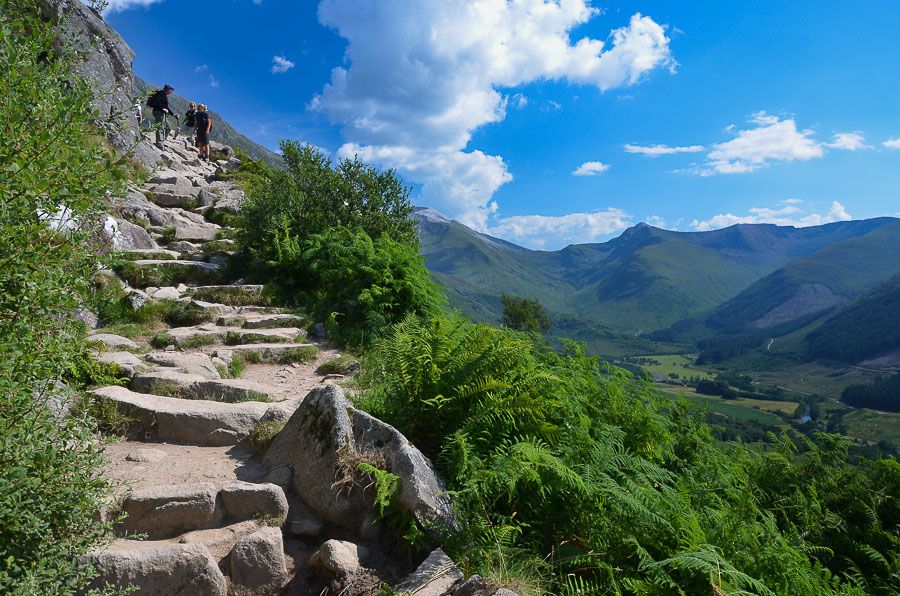 Climbing Ben Nevis

The climb is not particularly technical, but it is reasonably relentless and steep in some areas, with some respite on a long zigzag through the middle section. It's often wet and can be pretty slippy so make sure you bring some sturdy boots with good grips!

If you are a less experienced climber, make sure you bring some energy snacks and plenty of water. Then just take your time and enjoy the views. It can be tiring, but if you've trained to a standard level, then you won't have any issues climbing Nevis. Over 100,000 people climb the mountain every year, so it's not something that hardly anyone has done, ensure you've taken all situations into account before you start the hike. It's a stunning hike when you're able to simply enjoy your walk and eat/drink when necessary. One key thing I haven't mentioned yet is to ensure you have food with you. Mountain climbs don't always fall in your favour so while the ascent and decent shouldn't take you any longer than 7 or 8 hours, you need to account for every possible circumstance.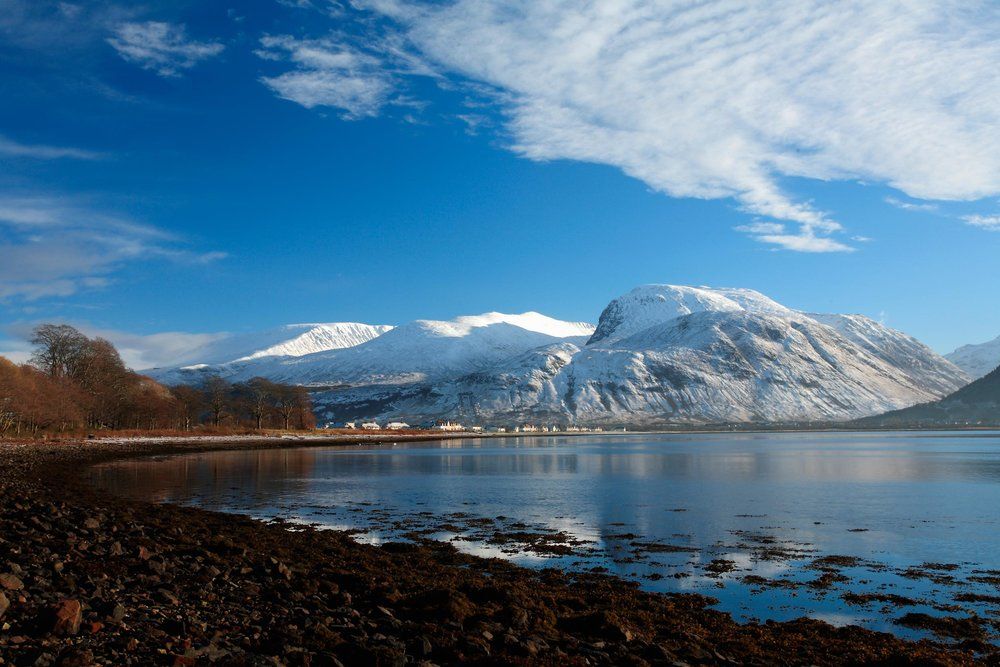 Most of all though, take in the history of the site. The summit is a collapsed dome of an ancient volcano which features the ruins of an observatory; this isn't something you'll see every day. Ben Nevis is a beauty all in itself.