What is one of the best ways to take in the best bits of Edinburgh? It has to be from the top of Arthur's Seat! Arthur's Seat sits at the bottom of the Royal Mile in the picturesque town of Edinburgh and can be seen from almost anywhere in the city. The walk has a duration of around 1 to 2 and a half hours (depending on if you're taking your time or not) with a distance of 3 miles in total. It's not a challenging walk so even if you don't have the highest level of fitness, you can still try it out. People often use the trail as a regular family activity during the weekend; it helps to blow away any cobwebs from the night before and give some fresh air and reasonable exercise before heading back into the Old Town in search of a good roast.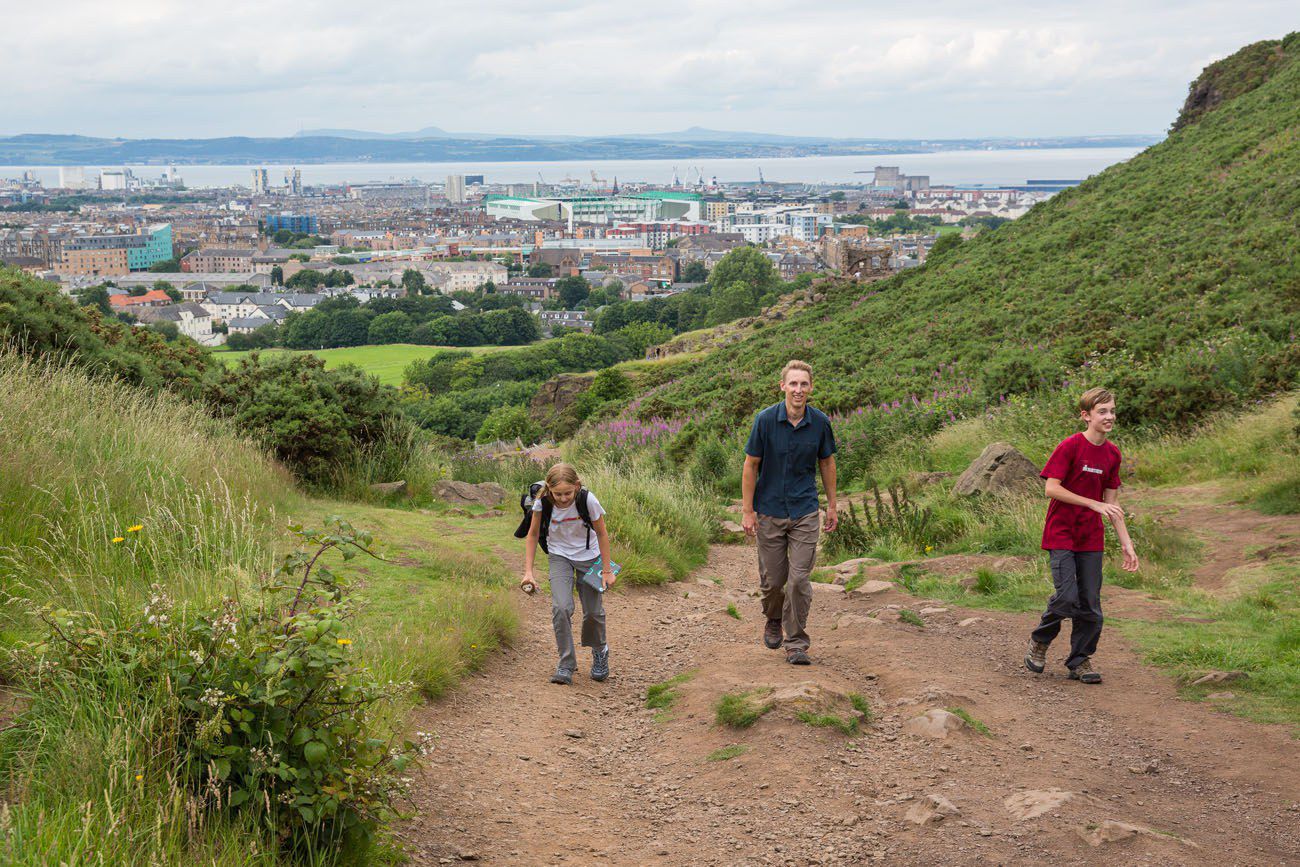 The Essentials
Since this walk is at a lower difficulty level, you won't need any walking poles or boots for this challenge. The trek is something you should envision as a fun and healthy way to spend time with friends or family while you're in Edinburgh. Despite this, below is a list of the key essentials you will need for the walk;
•    Comfortable shoes – Walking boots aren't required but ensuring you're satisfied with the shoes you're wearing will make the walk a lot more enjoyable. It will also keep from blisters and sores hindering your outing.
•    Camera or Smartphone – The views throughout the walk will be stunning, so why wouldn't you want a camera accompanying your trip? You can share your photos on social media too!
•    Appropriate clothing – Scotland can get extremely chilly especially when it's windy during the colder months, so having warm clothes is essential. Likewise, it can become warm in the summer months meaning you'll need something a little less bulky. Check the weather for the day you're planning the trip, and you should be fine.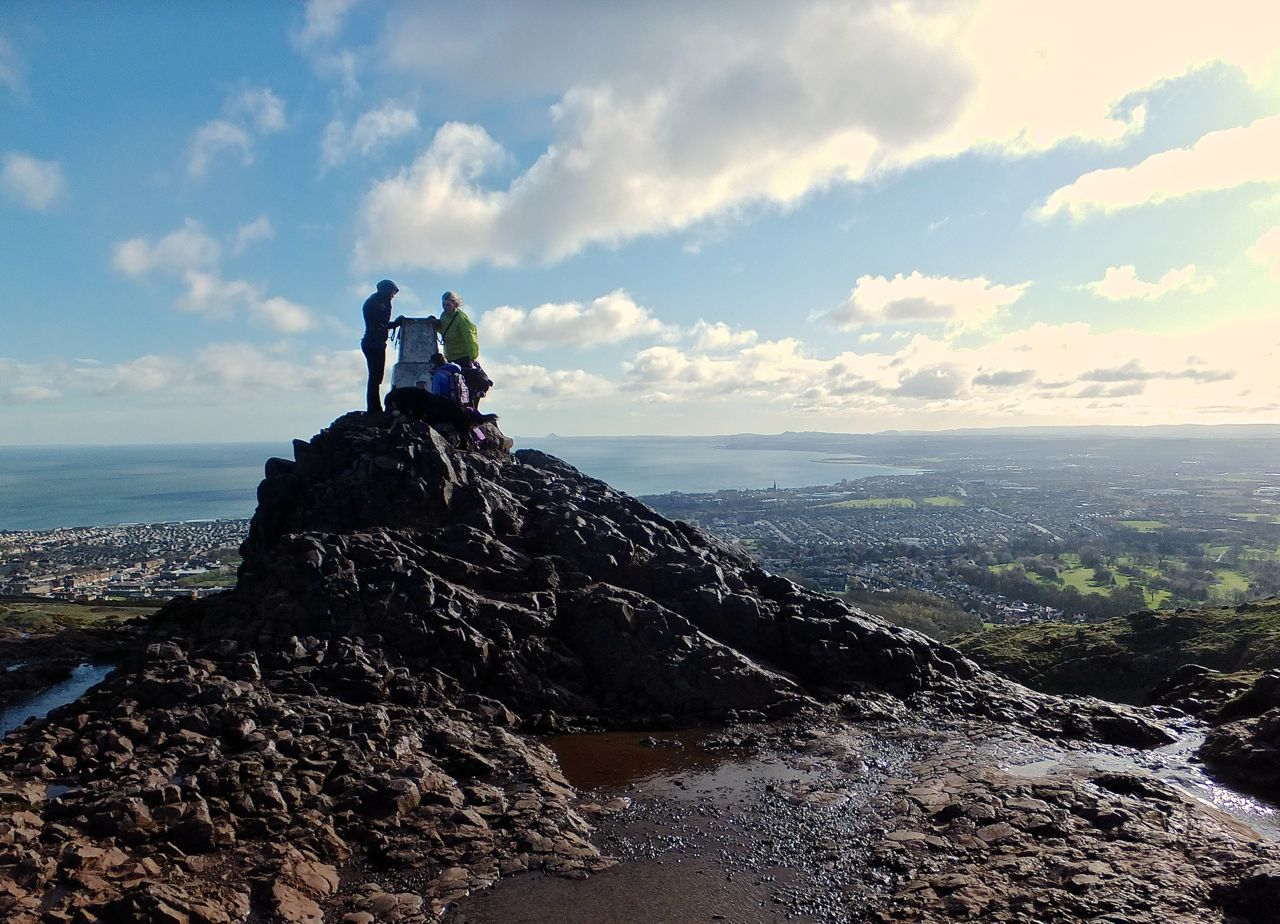 The Two Routes
There are two options for climbing Arthur's Seat, depending on who you're with and the time you have to complete the walk, you may have to weigh up your options. No matter which route you take, at the top you to see most of Edinburgh and its unique beauty including; the castle, Old Town, New Town and across to Calton Hill. If you turn around, you can see out over Portobello and onto the Firth of Forth. Successfully completing this walk allows you to appreciate Edinburgh in all of its true glory.
Route 1 – A short and steep route for those who would say they're adventurous and love a challenge. This route gets your heart racing and is the quickest route to the top; if you're desperate to take in the views, then it's recommended to walk up the shorter route. However, when you're climbing this route, you have to be sure it's easy for everyone to walk. Younger children may love the adventure of this route, but you have to be sure that they'll make it to the top.
Route 2 – A longer path marked by hundreds of stone steps, those of you who would prefer to complete the walk with a casual stride; this route may be more suited to you. Similarly, if you've taken the steep route up to the top (as it's a lot quicker and more time efficient), it's more than understandable if you'd prefer to take the longer path back down in order to better take in the views (and have a sit-down!). I'd say this route is more family-friendly and accessible for younger children. The steep path is fun, but you may find your heart racing with fear that they're going to trip.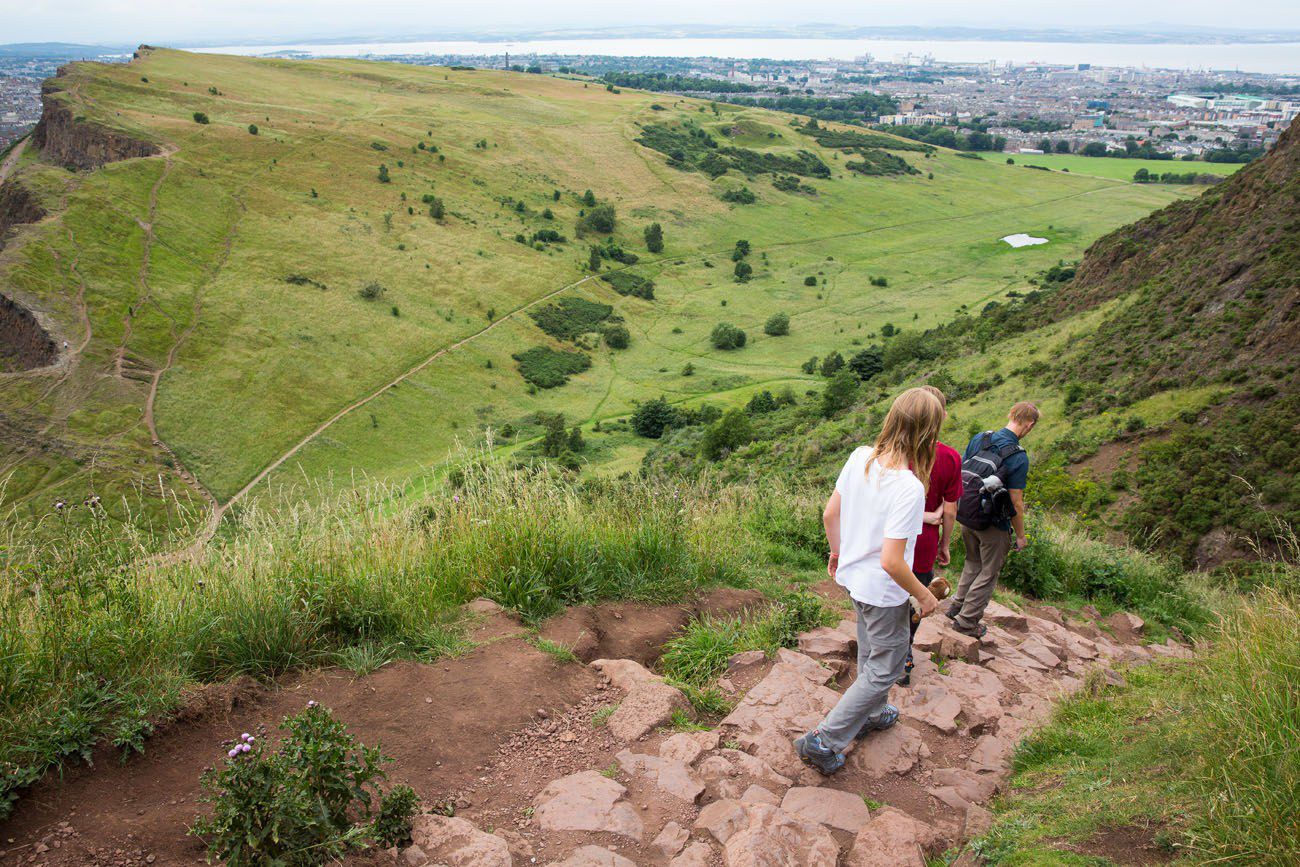 Fun for all the Family
It's a great walk for the whole family to take part in during the weekends or even if you have a spare day during the school holidays. If you have smaller children, you could perhaps take up a picnic to lay out at the top to enjoy in the summer sun.
On the other hand, it also makes for a more adventurous and challenging running route than going around the city. Walking around Edinburgh is beautiful, and there is plenty to do but Arthurs Seat is truly unique and something you won't be able to do anywhere else in the country. Getting outdoors and exploring Scotland more will make you appreciate mother nature, especially when you can stand on top of Arthur's Seat!